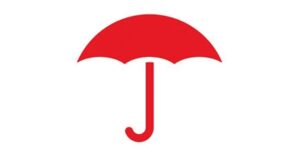 About Travelers
Who We Are
We are an insurance company that cares. Travelers takes on the risk and provides the coverage you need to protect the things that are important to you — your home, your car, your valuables and your business — so you don't have to worry. We have been around for more than 165 years and have earned a reputation as one of the best property casualty insurers in the industry because we take care of our customers. Our expertise and focus on innovation have made us a leader in personal, business and specialty insurance and the only property casualty company in the Dow Jones Industrial Average. Every day, our approximately 30,000 employees and 13,500 independent agents and brokers in the United States, Canada, the United Kingdom and Ireland help provide peace of mind to our customers.
Travelers believes that strong communities are sustained by educational and economic opportunities — and we are dedicated to assisting our communities in generating those opportunities. With a focus on equity and inclusion, we target our giving and volunteerism to help improve academic and career success, develop thriving neighborhoods and create culturally enriched communities.
Community Impact
Find out the many ways we help to open doors for individuals and work to create vibrant communities.
How We Help
Grants and sponsorships are part of our philanthropy; so are the generous contributions of our employees.
Academic & Career Success
Because today's student will be tomorrow's co-worker, education is the primary focus of our giving. We support college and career readiness programs for underrepresented students from middle school through college and into career.
Thriving Neighborhoods
Creating safe, resilient communities where people have access to opportunity is a priority for us. We fund initiatives ranging from the creation of affordable housing to small business development and disaster preparedness.
Culturally Enriched Communities
We believe arts and culture enrich lives and improve multicultural understanding. We fund organizations that use the arts to enhance academic learning, provide access to low-income communities and present cultural traditions.
Coverage That Works for You
Everyday life brings the unexpected, along with the things you plan for and look forward to. There's no way to know what's ahead, and details and deadlines can keep you up at night. We help provide some peace of mind, whether you're at home or on the road
The Journey Starts Here With a Car Insurance Quote
It's quick and easy to get a car insurance quote. When you hit the road, feel confident that you, your loved ones and your pockets are properly protected. Let us worry about the risks of the road, while you enjoy the freedom of the ride.
What Is Car Insurance?
Car insurance can help protect you from costs related to auto accidents and other types of losses, such as the theft of your car. Your car insurance policy is a contract for which you pay a certain amount or — "premium" — to your insurance company in exchange for the coverages you select.
Why Do I Need Car Insurance?
If you're involved in an accident, you may have expenses for car repairs, property damage, medical bills, lost wages, and more. Without the coverages you need, you could have to pay those bills on your own.
What Does Car Insurance Cover?
Typically, liability coverage is required in most states. This coverage helps cover someone else's bodily injury or property damages when you are determined to be at fault for the accident. There are also other coverages that can help cover the costs of damage to you or your auto. To get the most complete protection for your individual needs, discuss available coverage options with your insurance representative.
Liability Coverage
Liability coverage includes both bodily injury and property damage liability coverage and is required in most states. This coverage provides compensation for injuries to others, and for the damage your vehicle does to another person's property if you cause an accident.
If you are found responsible for causing damages as a result of an accident, this coverage may pay up to the limit you select, and it can provide for a legal defense if you're sued.
Roadside Assistance
Roadside assistance is coverage you can add to your car insurance policy to help when you find yourself stranded due to unexpected car trouble — like a dead car battery. These unexpected things can happen when you're at work, out running errands, or even when you're at home.
Loan/Lease Gap Insurance
Gap insurance, also known as loan/lease insurance, can help protect you if your vehicle is financed or leased. If your vehicle is totaled (deemed a total loss), this coverage may pay the difference between the actual cash value of the vehicle and the unpaid balance of the auto loan or lease.
Ways to Save on Car Insurance
Where available, purchasing multiple policies such as car and home insurance with the same company, maintaining a safe driving history and paying through electronic fund transfer may be ways that you can save money on car insurance.
Multi-Policy Discount
Bundling multiple insurance policies can result in premium discounts. For example, you could save up to 13% on your Travelers car insurance when you also purchase your home/condo insurance and other insurance policies from Travelers.
Safe Driver Discount
Safe driving should be rewarded. No accidents, violations or major comprehensive claims in your household for the past three to five years could save you money with our safe driver discount.*our home/condo insurance and other insurance policies.
Good Student Discount
Policyholders with drivers who are fully enrolled in high school or college and are good students who maintain a "B" average or better, may qualify for a discount on car insurance.
Post by Kevin Brunson, Independent Personal Lines Agent for Ardent Insurance Inc. The information in this post was gleaned from www.travelers.com.