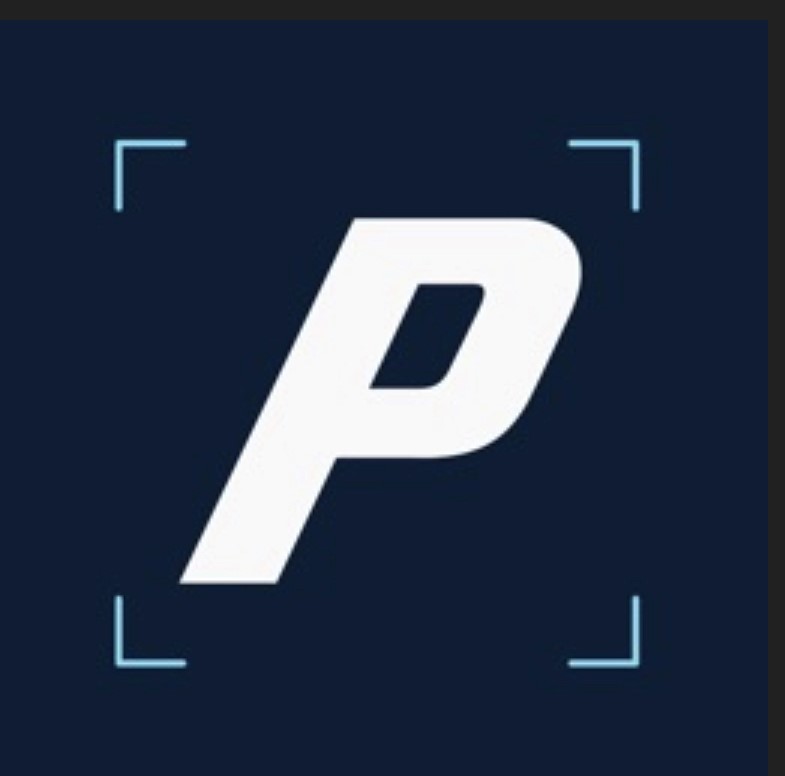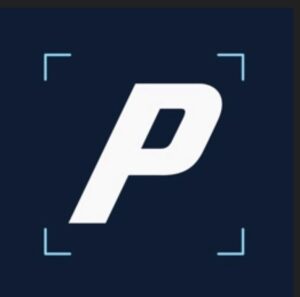 Ardent Insurance Inc was appointed as an agency with Progressive in 2005.
This is a reprint of their story.
How Progressive began & evolved.
Our story started in 1937.
Our success was built on the foundation of two guys from Cleveland who saw an opportunity to serve an underserved market and offer something to consumers that no on else was: basic insurance that anyone could afford.
Progressive is at its best imagining the unimaginable and doing the impossible. We will create an auto insurance experience that exceeds consumers' highest expectations.
Peter B. Lewis, 1990 Annual Report Letter to Shareholders.
1937 – On March 10, 1937, Joseph Lewis and Jack Green started Progressive Mutual Insurance company. they wanted to provide vehicle owners with security and protection, and they thought an insurance company was a good investment for a couple of lawyers who were just getting started. their business philosophy was to approach auto insurance in an innovative way-like no other company had.
First in the industry. Progressive opens its doors for business and introduces the industry's first drive-in claims location.
1956 – Progressive Casualty Insurance Company is founded to be the first specialty underwriters of nonstandard insurance. At the time we had 40 employees and $2.6 million in written premium. We also launch our Safe Driver Plan, in Ohio, by offering low rates to drivers without accidents, and set an industry policy standard.
1964 – We become the first in Ohio, and one of few nationwide, to offer a payment plan to nonstandard auto policyholders. The same year, we start insuring products other than autos – motorcycles, motor scooters, and motor bikes.
1965 – The Progressive Corporation is founded and Peter B. Lewis takes over as CEO. A new company philosophy rejects industry groupthink that only corporate investments can be relied on for profit. Progressive prefers underwriting profit to growth and paves its own road setting rates for a fair profit, even if it means drivers will sometimes choose lower-prices insurers.
1971 – We hold our first public offering of Progressive stock and begin our stated objective of a 96 combined ratio (which mean we earn 4 cents profit on every premium dollar taken in). We begin offering motor home and commercial lines policies.
1974 – We move from downtown Cleveland to our new headquarters in Mayfield Village, Ohio. With the move, we buy our first pieces of original art to display. This is the start of the Progressive Art Collection supporting stimulating workspaces and creative thinking.
1977 – We're the first auto insurance company to publish its loss reserve report – providing full disclosure of how we establish and validate loss reserves.
1979 – Progressive On-line Transaction Enquiry and Update System (PROTEUS) launches for data processing; this investment in technology brings productivity gains, make operations more efficient, and enable us to handle growth and improve service.
1980 – Peter B. Lewis and his management team introduce Progressive's Core Values, which remain nearly unchanged to this day.
1988 – California voters pass Proposition 103 in protest of high auto insurance rates. Peter B. Lewis sees this as a wake-up call and sets forth a new social, and business, mission: Reducing the human trauma and economic costs of auto accidents. He calls for an industry wide effort to help people see that you get what you pay for when you use coverage and help them understand that safer driving can reduce the financial burden on everyone.
We shift focus from being an agent-centric company to building a leading consumer brand.
1990 – Progressive sets a new industry standard for Claims service by offering immediate response capability to auto customers. We deliver claims service anytime, anywhere 24/7 with the goal of providing a fast, fair, empathetic, and personal response to claim reports.
1992 – With our new customer-driven strategy, we earn the spot as the No. 1 seller among independent agents.
1993 – We become the first auto insurance company to offer comparison rates and the option to buy by the phone. We also began offering 24/7 customer service. After 10 years of research and experimentation is select markets, we introduce a product model, that rates all auto owners and operators in nonstandard and standard markets.
1994 – We experience growth through our efforts to expand into standard markets and reach the ranking of the seventh-largest insurer. Our first Immediate Response Vehicles start hitting the road as part of our immediate response claims strategy.
FIRST IN THE INDUSTRY – We also introduce 1-800-AUTO-PRO, the industry's first toll-free, 24/7 auto insurance comparison rating service, making it the only company to give consumers a Progressive quote and the rates of up to three other top auto insurance companies.
1995 – We become the first auto insurance group to launch a website, auto-insurance.com Two years later, the site becomes progressive.com. We're the first major insurance company to offer and online agent referral service.
1996 – We begin offering limited online policy access and quoting. We also introduce the use of consumers' credit histories in developing more accurate policy premium.
1997 – FIRST IN THE INDUSTRY
We become the first insurer to give consumers the ability to buy (not just quote) an auto insurance policy in real time online and start earning industry awards for our site design and customer experience.
1998 – We're recognized for having the industry's most comprehensive and easiest-to-use auto insurance customer service site. The site lets customers make payments, track claims information, and modify policy information.
1999 – We become the first insurance group to offer instant online quotes for motorcycle, boat, and watercraft insurance, and in the following year, provide the opportunity to buy online.
2000- New CEO Glenn Renwick challenges the company to offer Virtually Perfect Service, and to evolve our customers from insurance consumers to brand promoters and the idea launches the following year. We are the first auto insurance group to offer instant online quotes for RV insurance. We also become the first insurance company to introduce a Wireless Application Protocol, which allows consumers to access information about the company, find an independent agent/broker, and more by using their web-enabled PDA or cell phone, and become the first auto insurance group to receive a wireless payment from a customer using these devices.
2001 – We become the first publicly held company to report underwriting results monthly.
2002 – We launch the unique Rate Ticker, which provides an up-to-the-minute sampling of comparison rates to see Progressive Direct's rate and rates from the country's top auto insurance companies.
2003 – We launch the unique Rate Ticker, which provides an up-to-the-minute sampling of comparison rates to see Progressive Direct's rate and rates from the country's top auto insurance companies.
FIRST IN THE INDUSTRY – We also introduce Service Centers for claims, offering one-stop, concierge-level service and convenience to customers.
2004 – We pilot TripSense®, a usage-based insurance program to research driving habits, to Minnesota consumers. We also introduce Drive® Insurance from Progressive—a new brand of insurance developed expressly for independent agents and brokers and their customers, which was later discontinued in 2007.
2005 – We become the first major auto insurance group in the United States to connect with consumers using "Talk to Me," a Voice Over Internet Protocol tool.
2007 – We secure naming rights to Cleveland Indians stadium, now called Progressive Field, and get the Progressive brand in front of millions of baseball fans a year. We become the first insurance company to offer Pet Injury coverage, which covers dogs and cats if they're hurt when you're in a car accident. And we launch the industry's first Web 2.0 site, featuring easier navigation, more personalization and customization, easier-to-use video content, and more visuals throughout.
2008 – Flo and the Superstore debuts. "Wow! I say it louder." And with one phrase our brand icon and a pop-culture phenomenon is born.
FIRST IN THE INDUSTRY – We further evolve our usage-based insurance program to MyRateSM, an innovative way to price car insurance that lets drivers get a customized rate based on how they actually drive.
2009 – FIRST IN THE INDUSTRY –
We're the first auto carrier to offer a Name Your Price® option during policy quoting which makes it easier to shop for car insurance. We also introduce a new technology on our website—an option for customers to chat online with service representatives.
2010 – We're the first major U.S. car insurer to release an Android™ app just for car insurance.
2011 – We rebrand our usage-based insurance program to Snapshot® , rewarding customers with lower rates for safe driving behaviors.
2012 – AdAge names Flo to its Top Ten Female Ad Icons of All Time list. We also introduce the option to buy a policy via our mobile app. Progressive Commercial Lines earns the No. 1 spot as insurer of non-fleet trucks.
2014 – After an extensive search, we find a homeowners insurance company that aligns with both our culture and business goals. We secure a controlling interest investment in American Strategic Insurance (ASI).
2016 – We give customers a new choice in the claim process—the option to submit their vehicle damage photos to us via our mobile app to get a claim estimate. New CEO Tricia Griffith is named and later establishes the company's new 'True to our name. Progressive.' purpose statement for employees, to encourage innovation, focus on customer service, and expand beyond auto insurance by moving into the home insurance market.
2017 – FIRST IN THE INDUSTRY – Progressive becomes the first insurer to offer a voice action on Google Home.Flo Chatbot debuts, making Progressive the first major insurer to give consumers the ability to quote an auto policy via Facebook Messenger. We also launch our multiple home quoting platform with HomeQuote Explorer.
2018 – We make shopping online for bundled auto and homeowners policies easier and faster by integrating HomeQuote Explorer with our Direct Auto quoting experience.
That is the Progressive story and at Ardent Insurance Inc we are thrilled to have an active appointment with Progressive. Please let us know if we can quote, your insurance. If you utilize their independent agent you receive the best of both worlds. Insurance policies underwritten by Progressive and a local independent insurance agent to discuss strategy and help you with smaller claims. In the State of Nevada our agency commissions are built into insurance policies, because paying a commission is a requirement to write insurance in the State of Nevada.
So please contact us today.
Kevin Brunson authored the beginning and ending of this Progressive reprint of "How Progressive began & Evolved".