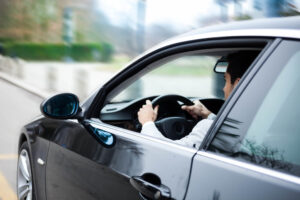 Uninsured Motorist (UM) Coverage defined.
Uninsured motorist is listed as a coverage on the declaration page of your automobile insurance policy, coverage provided (elected) when the policyholder is in an accident with someone who does not have automobile insurance. All policies should include this coverage in my opinion, but it can be excluded in Nevada. This coverage pays for injuries to the policyholders and in some states (not Nevada) includes property damage. If the other driver is legally responsible for the accident but does not have insurance, which is required in Nevada.
Underinsured Motorist (UIM) coverage defined.
UIM motorist coverage is required in Nevada if you choose UM. It protects you if you're in an accident involving someone who doesn't have sufficient insurance on their own policy to cover the loss. If the at-fault party's policy has a limit below the cost of the damages, the injured party's UIM coverage would cover the rest.
To me the most important qualification is the State of Nevada, is that your bodily injury coverage cannot be higher than your UM/UIM. For example, if you have split limit coverages of 50/100/50 ($50,000 – each occurrence/$100,000 – aggregate or total/$50,000 – property damage), you can increase your UM from the state limit of 25/50 to 50/100.
On the other hand, if you choose state limit bodily injury protection in Nevada the most you can have for Uninsured Motorist/Underinsured Motorist coverage would be 25/50. When we discuss coverage with our customers, we always make that differentiation, because they MAY be willing to pay the additional premium for the next level of protection, IF they understand the benefits related to your UM/UIM coverage selection.
You may be asking yourself, why do I need to increase my coverage. The benefit to you in States life Nevada (allow legalized gambling) is that there are a higher percentage of state minimum insured drivers, because there tends to be a larger percentage of lower income drivers in legalized gaming states. Thus, the simple way to handle this problem is to increase your liability insurance coverage, and match that coverage with UM/UIM. Because I've been a licensed Nevada insurance agent since 1987, I have spoke with many prospects from other agencies who wished this differentiation was explained to them.
The reality of the insurance business is many people do not understand the importance of this coverage because in our society its about the lowest price versus (best value). When you watch television and see insurance advertisements, the main theme is switch to us and save money. What's unfortunate is if the other insurance company offers you lower coverage amounts then they are technically saving you money.
This is why as an independent agent; we attempt to educate the public about value versus price. When an insurance company offers you a better rate by eliminating or lowering coverage limits that may make your overall cost lower. If you force them to match coverages, you may realize that your current situation is a better value because you have higher limits. Thus, to me this is why the concept of price versus value is so important.
What our agency attempts to do for our customers is take the time upfront to understand there financial situation, so we can properly make appropriate recommendations, based on our experience in the market place. If you purchase your insurance online or you are simply trying to find the cheapest insurance, this is when your financial wealth can be negatively impacted. When you take the time to think about it, the amount of money you are paying for increased bodily injury coverage is pennies on the dollar compared to the actual dollars of coverage you obtain when going to the next level of coverage. In most cases it doubles, which goes along way IF there are major injuries because of an accident.
Some customers ask us, I have medical insurance so why do I need to have higher bodily injury. The answer is complex but let me give you a simple example. If you are in an accident and the emergency doctor is forced to amputate your right hand because of severe injury. This procedure would be covered by medical insurance. The problem is now you don't have a right hand, and most people would desire the option of obtaining a prosthetic hand. This is when higher liability coverage and uninsured motorist/underinsured motorist coverage limits are important. The more money you have available to you, the better your physical/mental outcome will be as a result of an unfortunate accident.
One of my favorites, thing to say is why don't you delegate your insurance to us. Another words if you are not committed to learning about the complexity of insurance contracts, why go it alone. Are you really putting yourself in a better financial position by saving money by having less coverage.
Automobile and mortality statistics, inform us that one of the most dangerous things we do as people is drive a vehicle, on busy city roads. If you have lived in Nevada as long as I have you know that are roads are much busy today then they were just one decade ago. So, knowledge that you used to make decisions, then may be irrelevant today. It's some thing to think about before an accident occurs.
If you took the time to read this entire post, hopefully you agree with me and believe it's better to delegate your insurance to a trained professional, who has the experience in the city you live in to give you educated recommendations.
This post was written by Kevin Brunson, independent insurance agent with Ardent Insurance Inc (www.ardentinsurance.com).